Post by kabdriver on Aug 14, 2018 9:06:53 GMT -5
I picked up a parts of of Beer Wagon and RC Cola Wagon parts on eBay a while back for, like, $8 and I've been wanting to do a Beer Wagon build for a while...only problem is, the parts I got are MOSTLY all hacked up and ruined: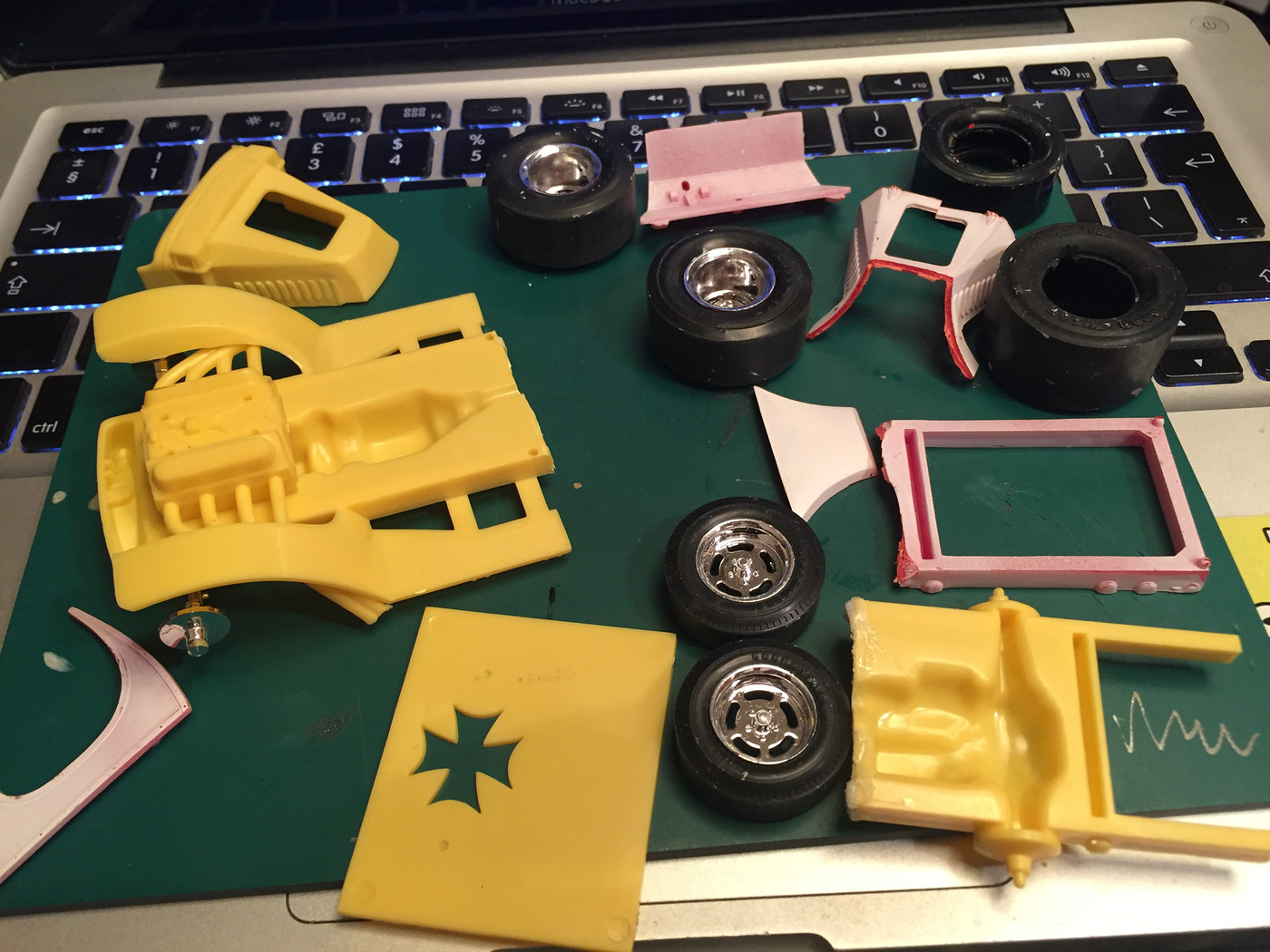 The frame has been hacked into at least 3 pieces, some sections are missing, I don't have the whole cab...it's not really a whole kit's worth of parts. So...I figured that would be a fun basis for a Beer Wagon build - see if I can make something good out of all this crap.
As you can see here, I've KINDA got a whole frame - the rear third is from the Cola Wagon I believe (the only time this kit was molded in red?), and the front two thirds are kinda mostly there but they've been seperated by what looks like a soldering iron.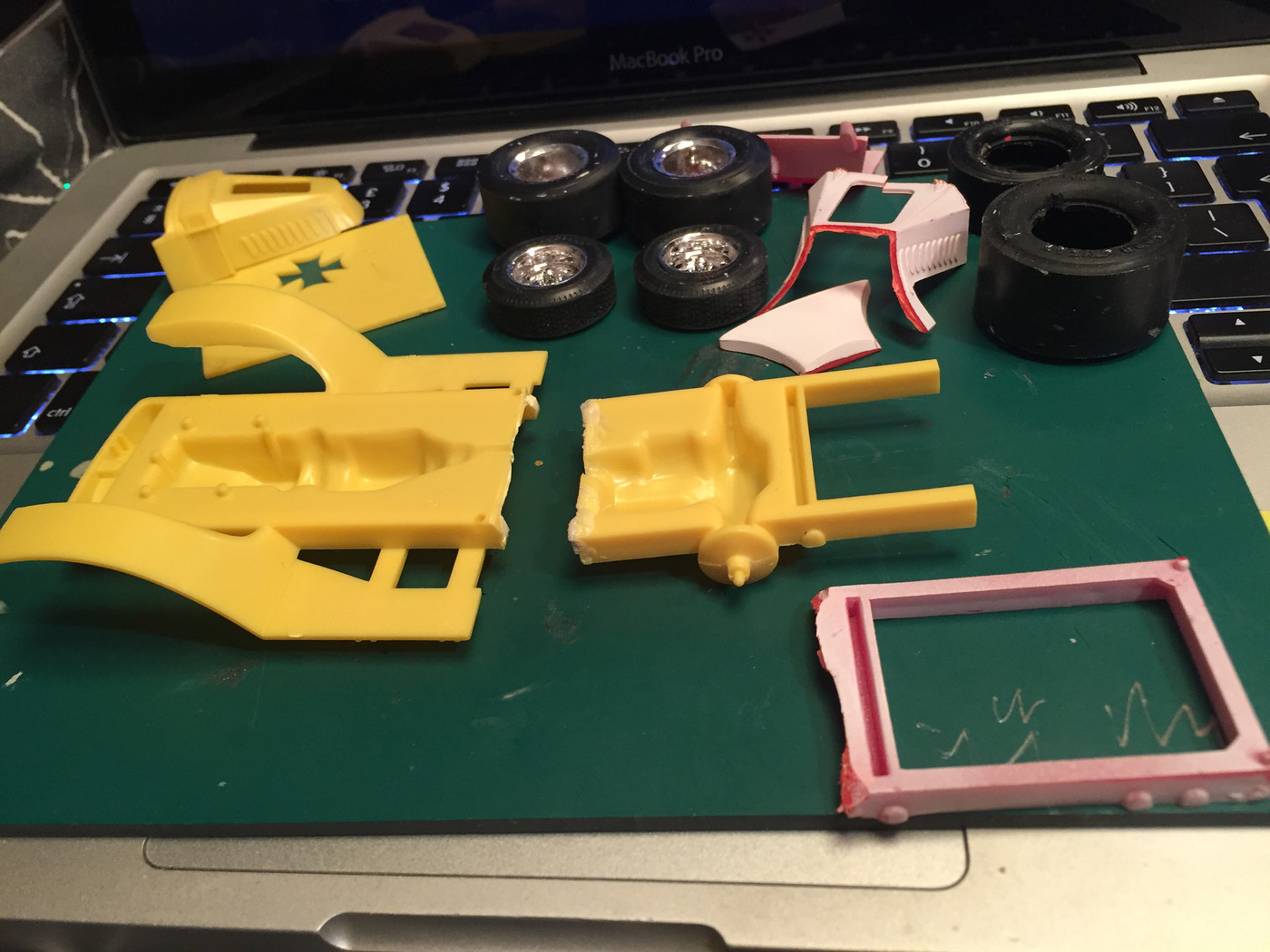 So, first job is to connect these two pieces together to make the rear half of the frame: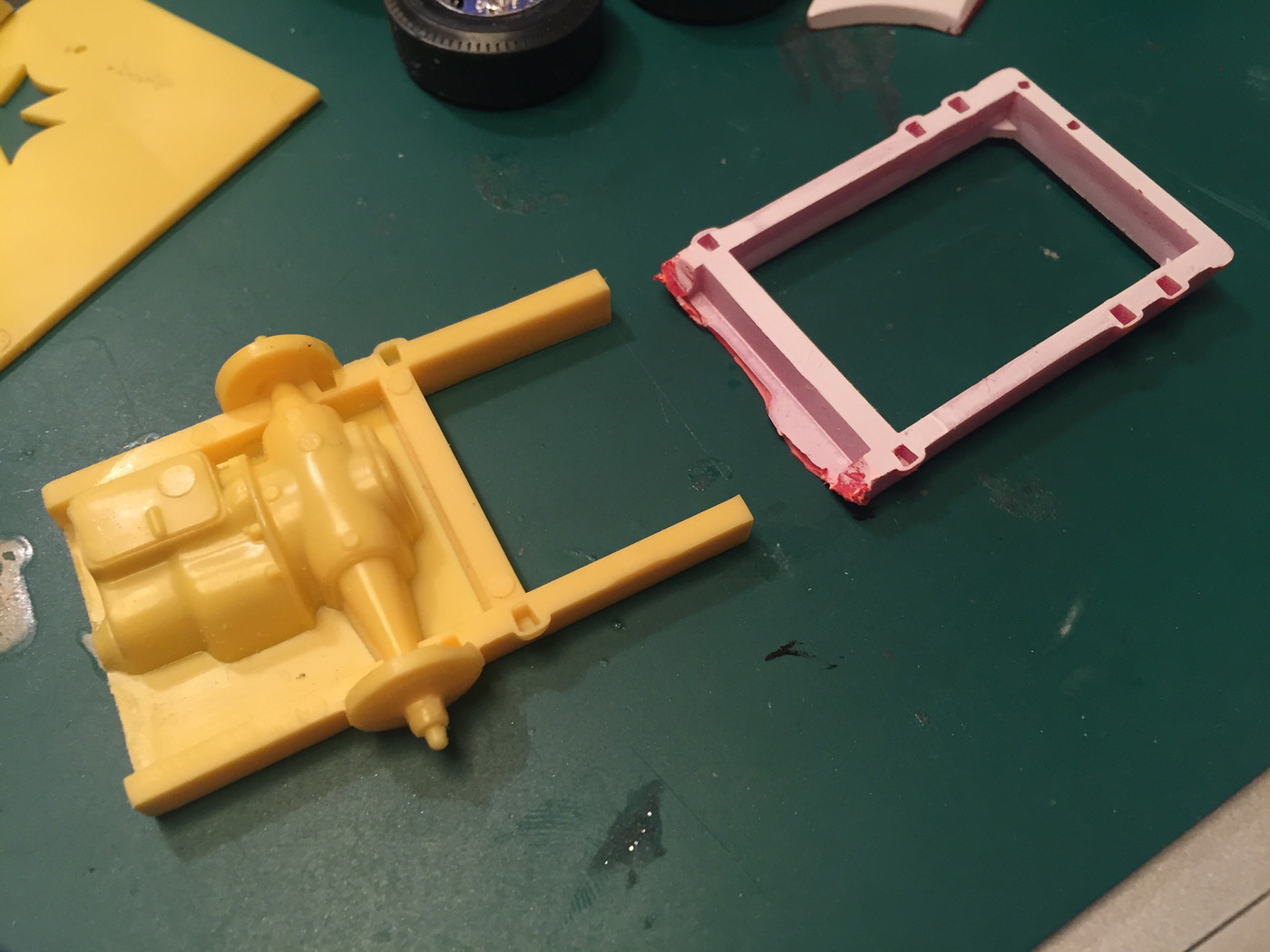 Tada!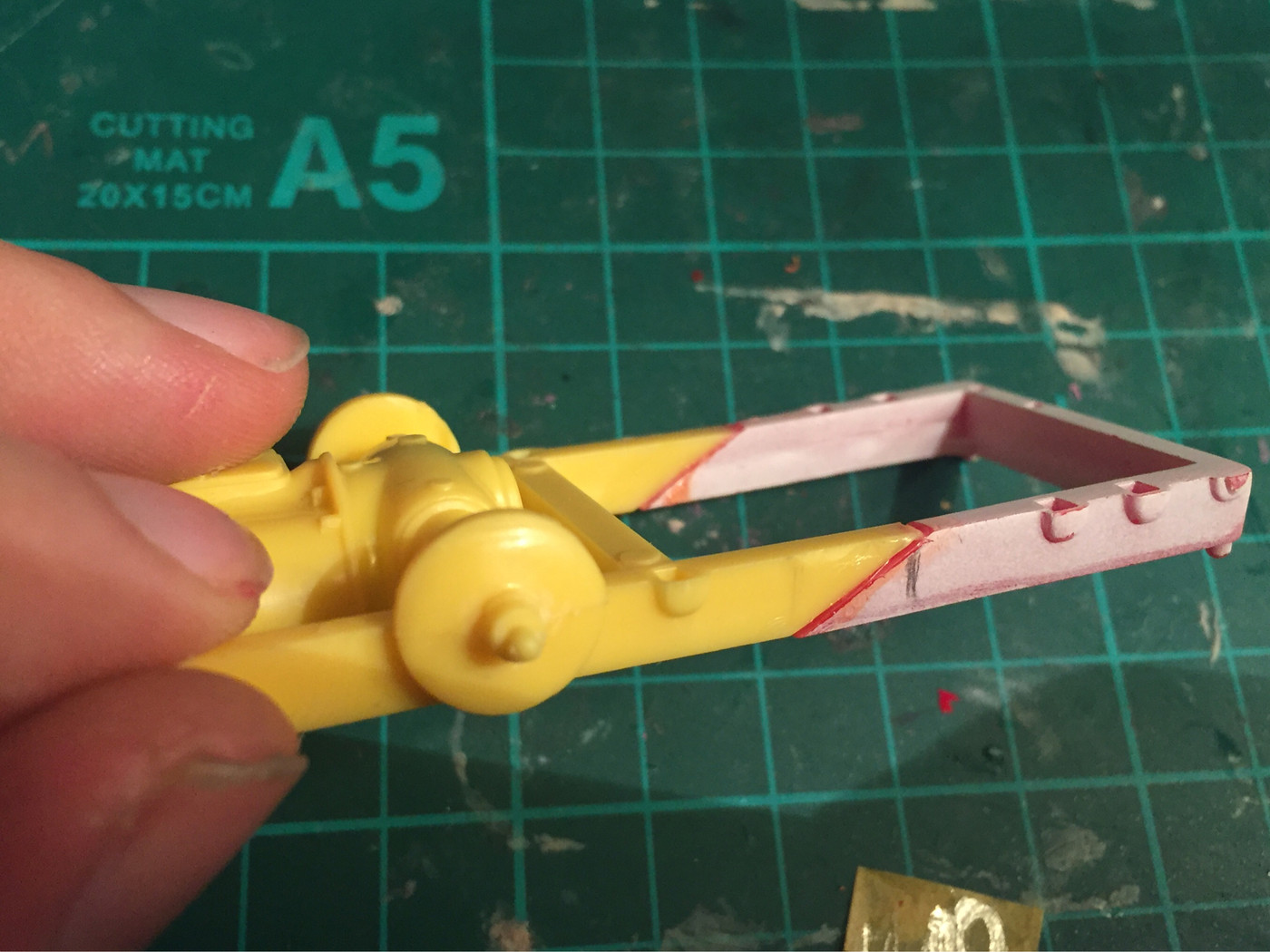 There wasn't QUITE enough material to make this part the right length, so I'm going to slice another section out and add some plastruct sheet to lengthen it once the front is on too. Once that was done, I made a crossmember that was missing and attached it to this rear part: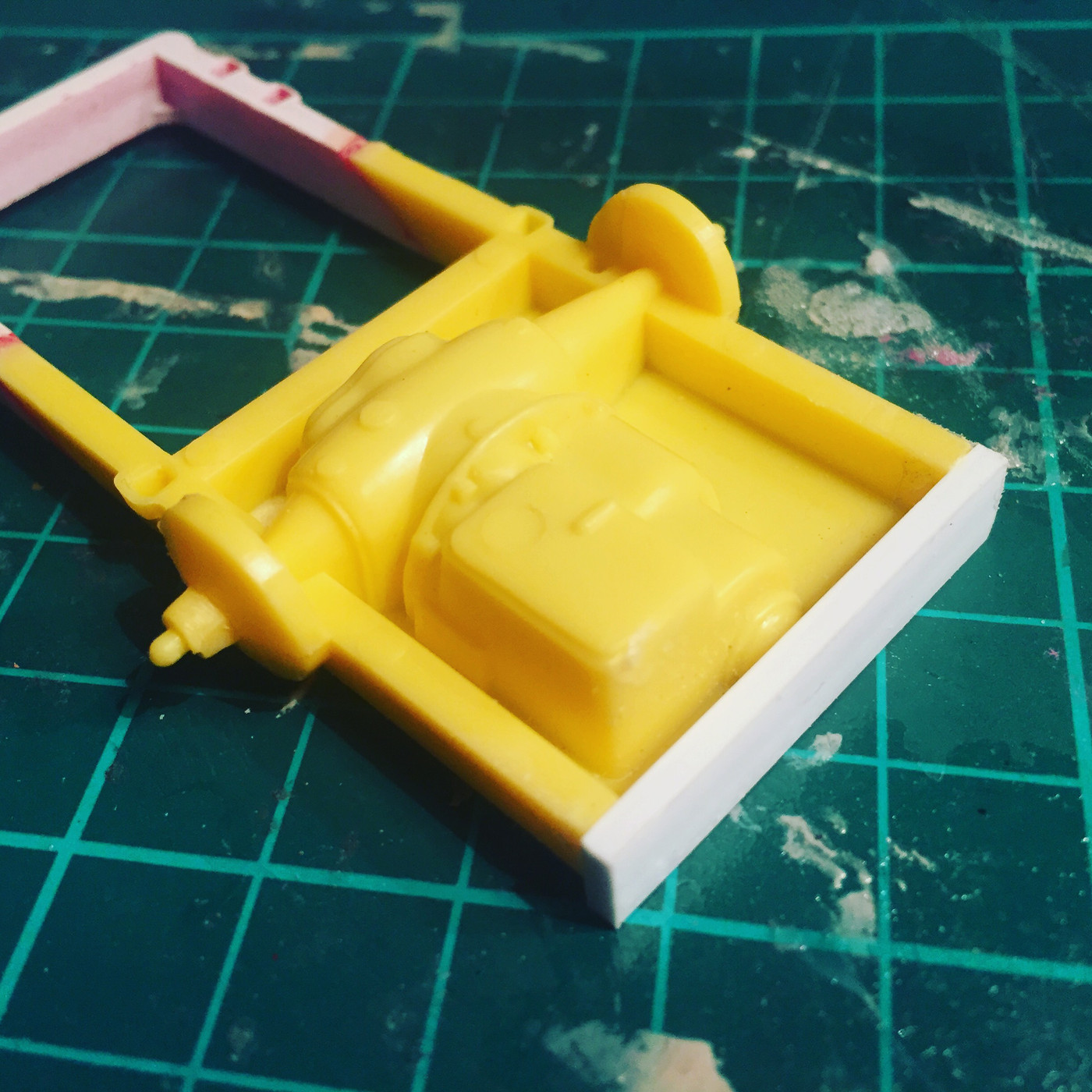 And another one to fit on the front part of the frame, which will give a good gluing surface, and cover up that nasty hacky cut: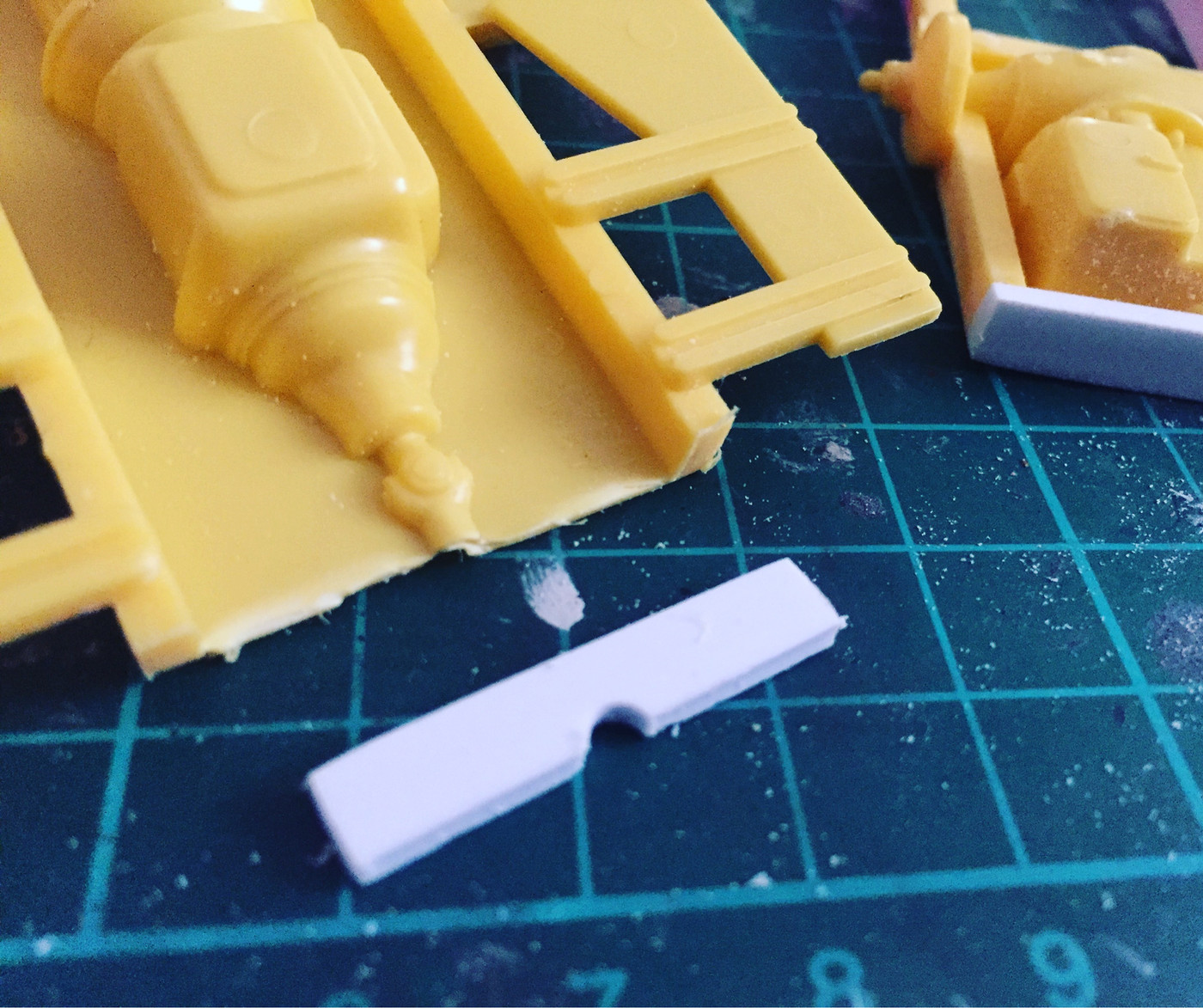 The front and rear pieces, ready for gluing: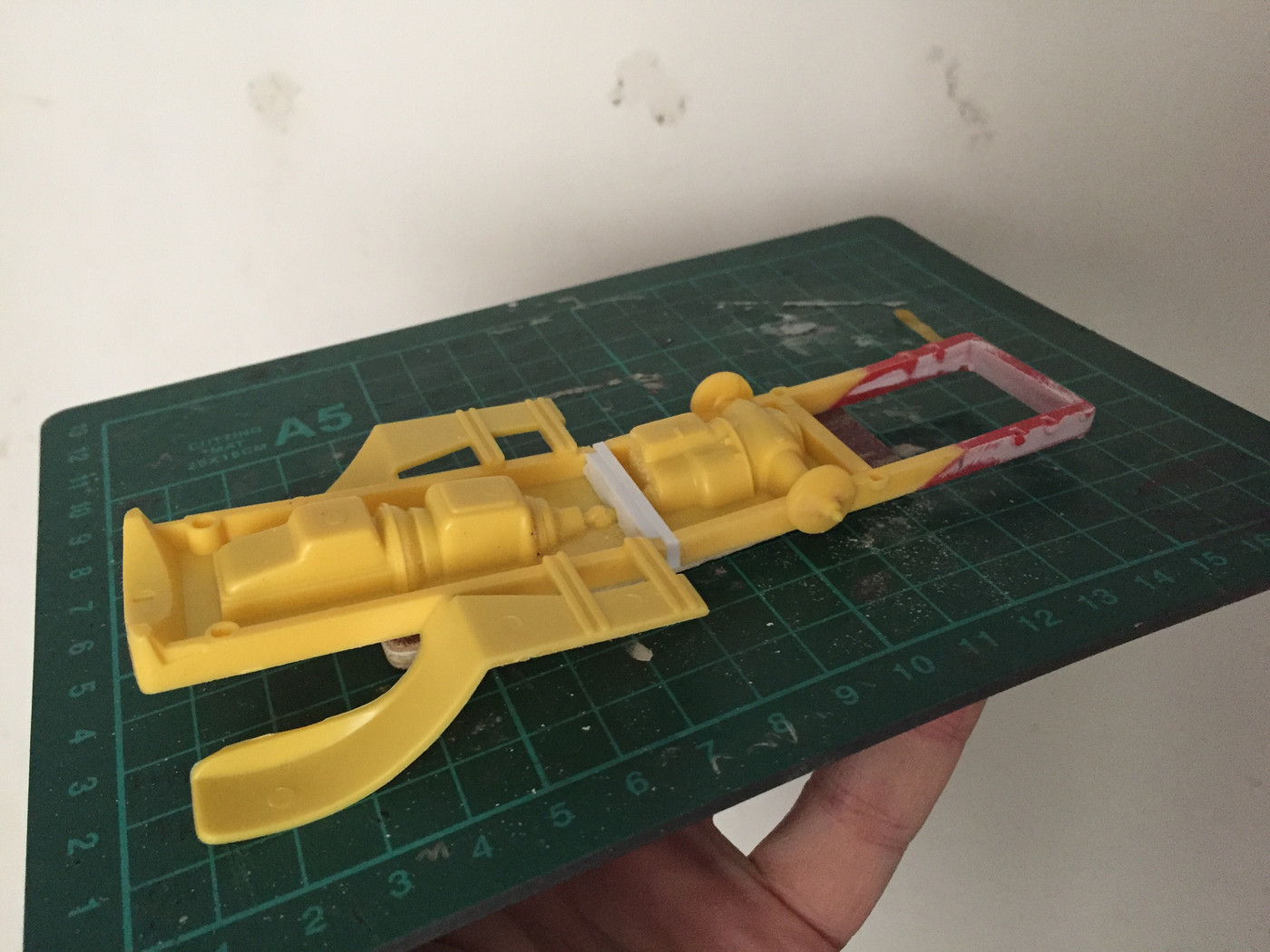 And the bones of a useable frame: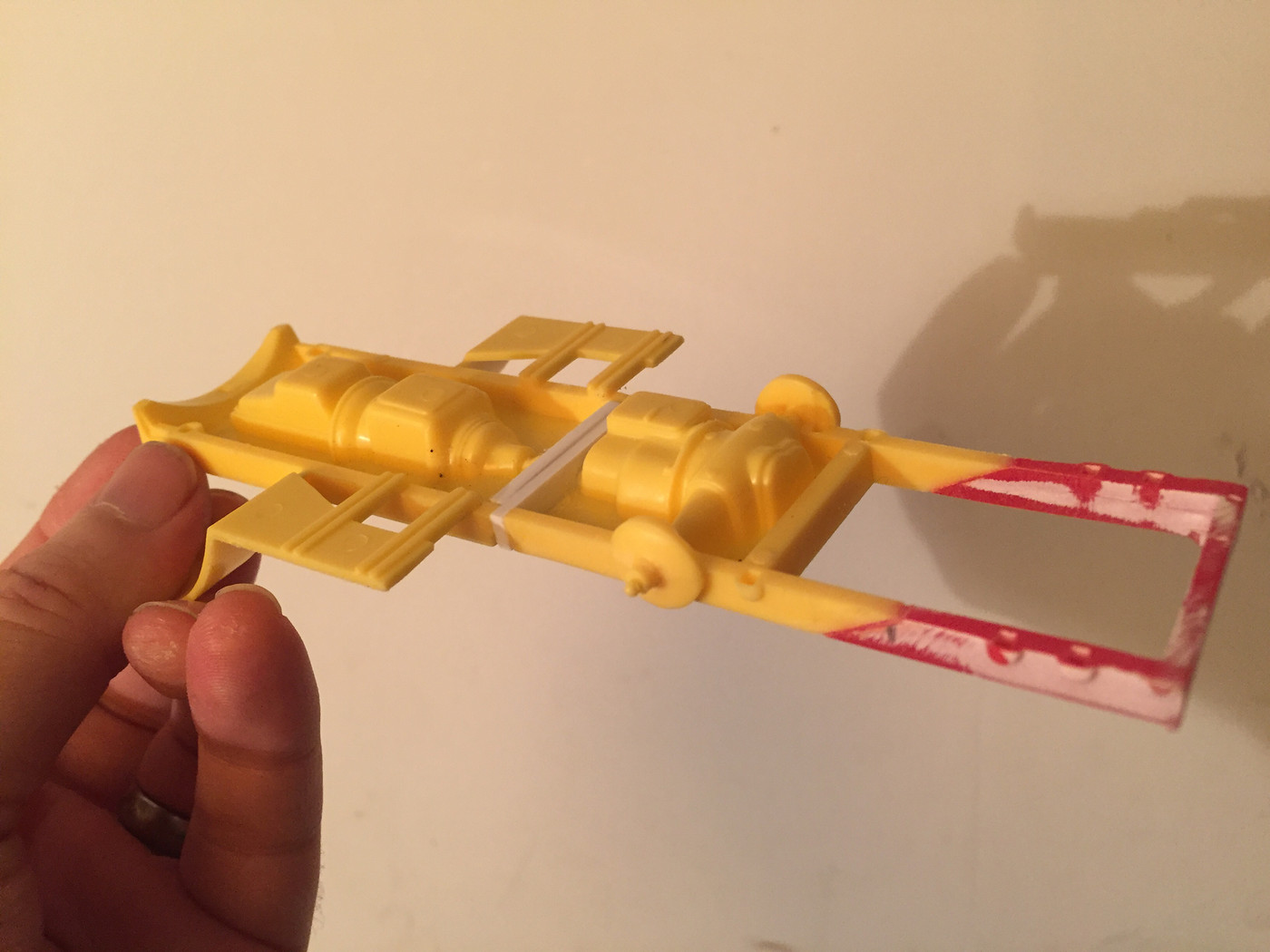 Meanwhile, this is about all I have to use for the bodywork (except for the rear of the cab, not pictured):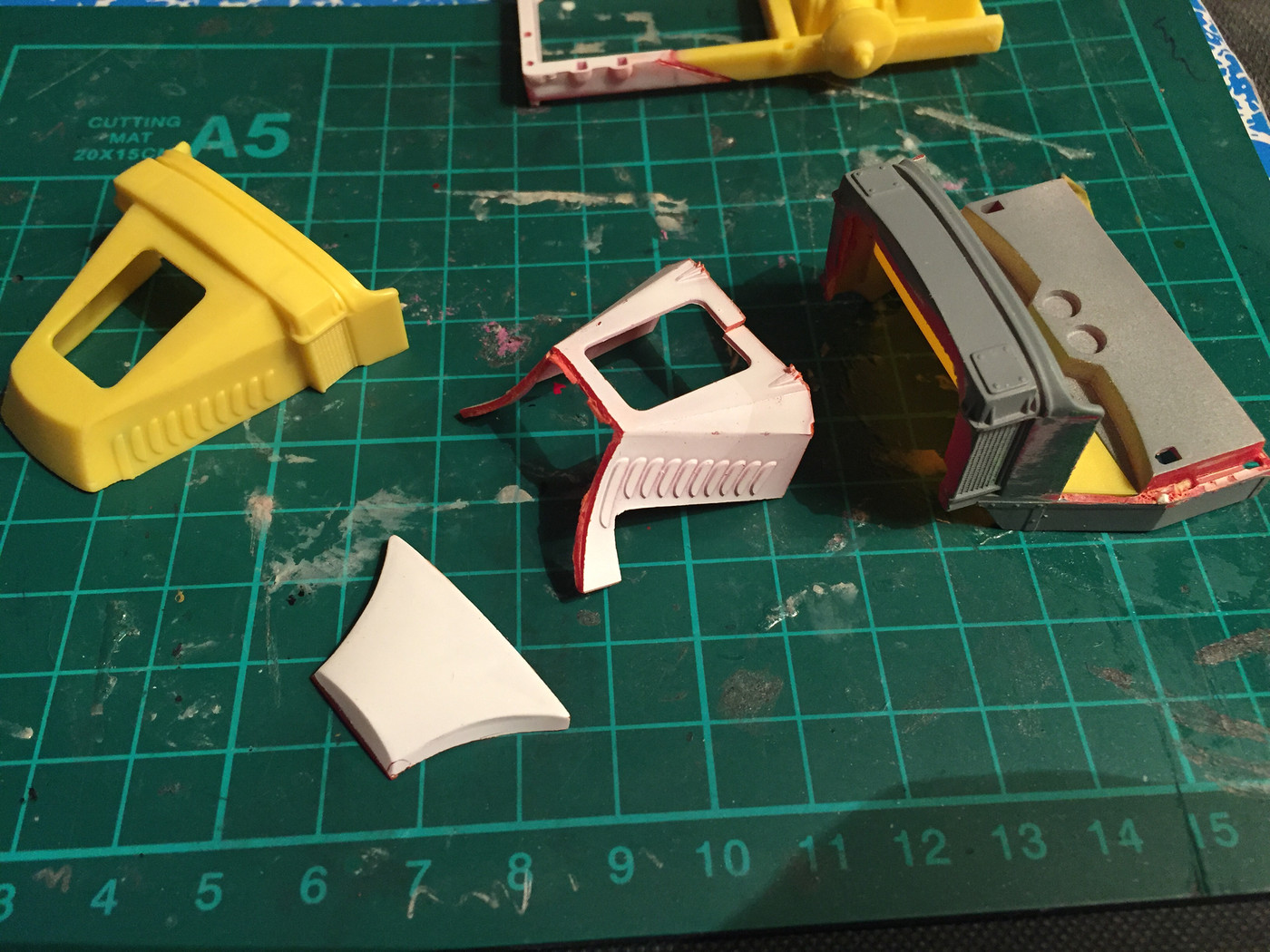 The yellow nose piece LOOKS the best, but it's missing the front legs, and the white primered piece has been cut from the floor/cowl piece so I decided to go with that instead.
First up, I added some styrene sheet to help fix the crack on the top there: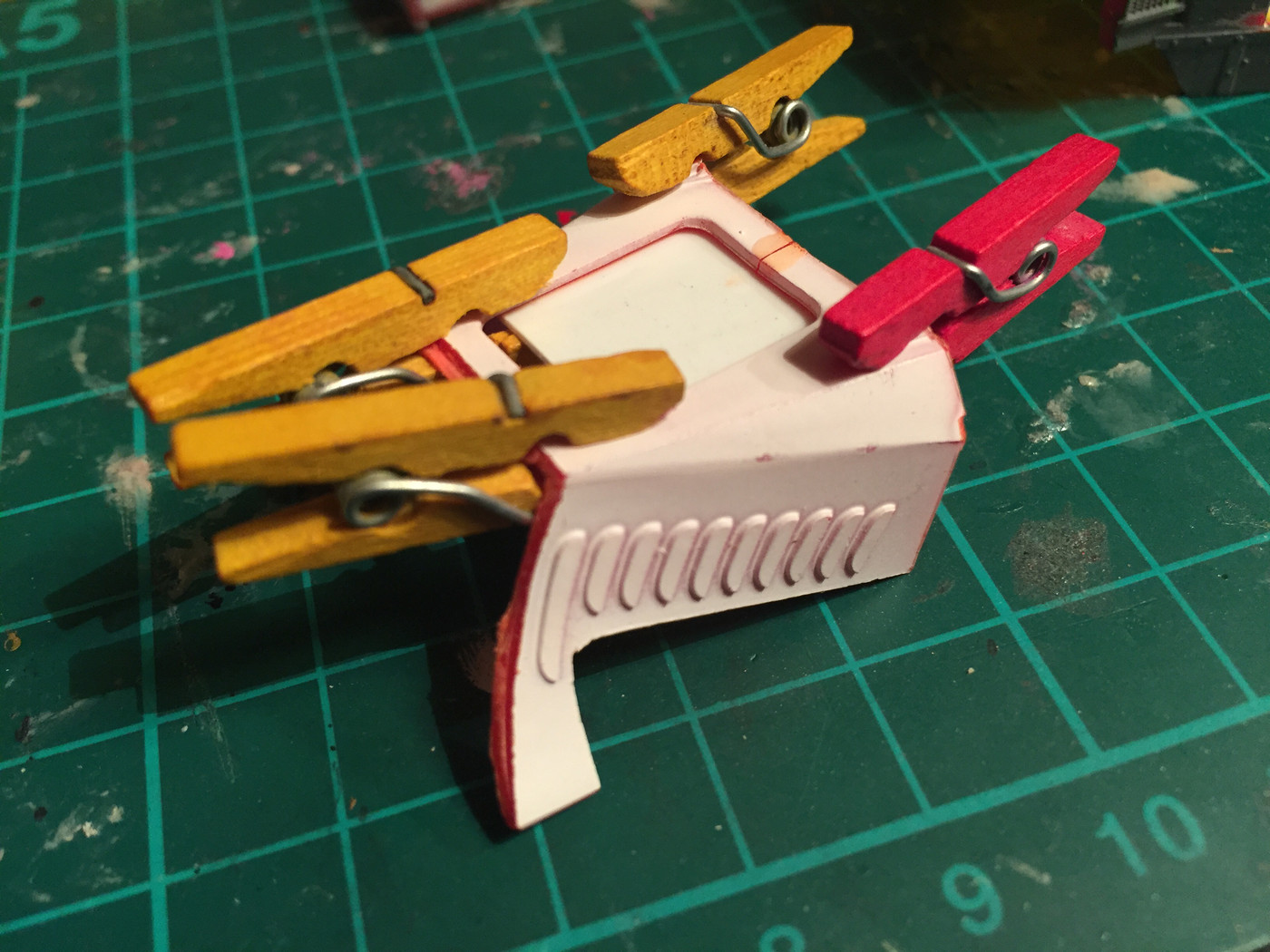 Then I'll need to remove the excess and reattach the front part. Whilst the glue was setting up on that, I cut some cab sides out of some thicker styrene sheet: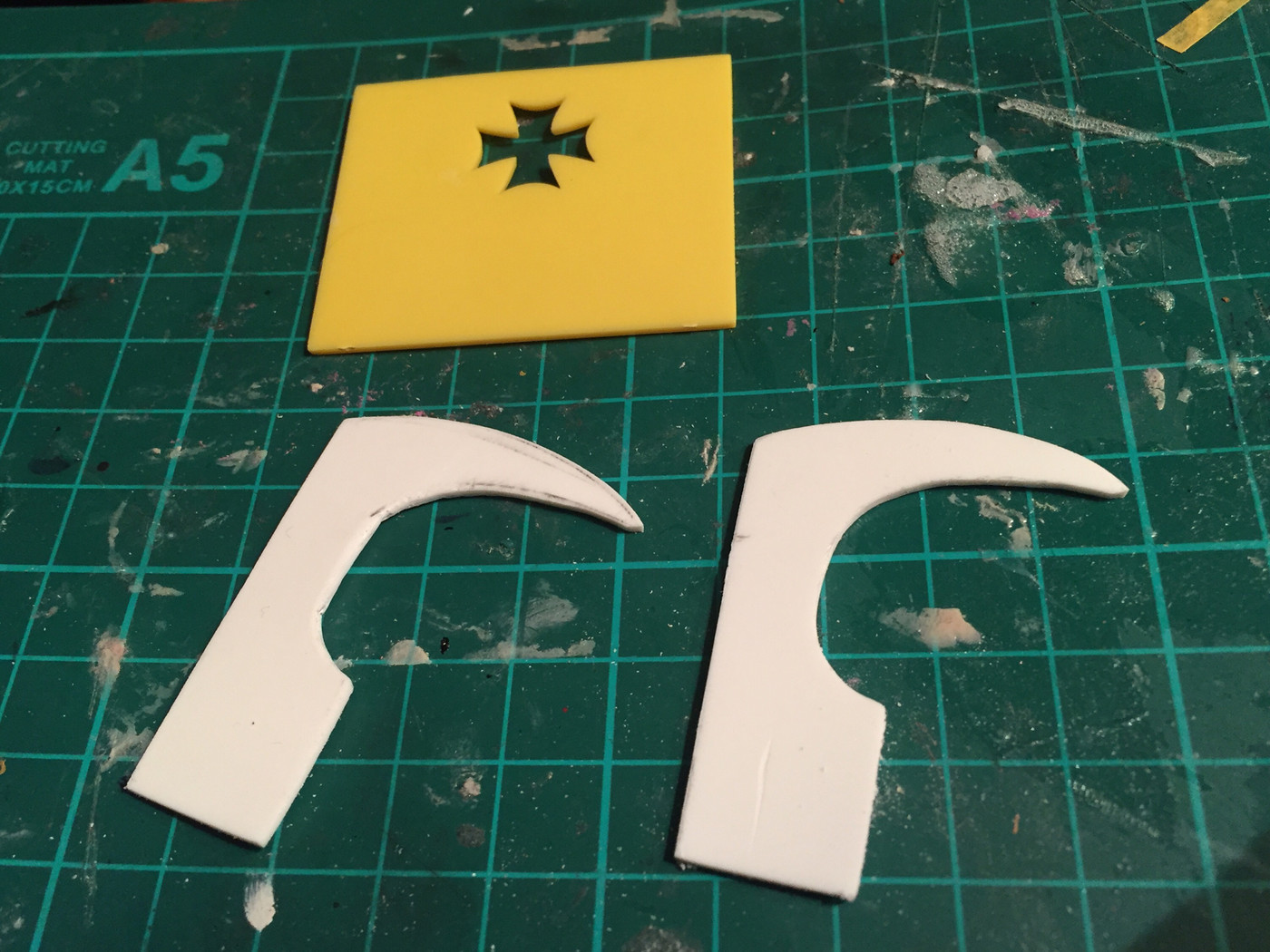 Used some thin diameter half-round bar to put rolled edges on: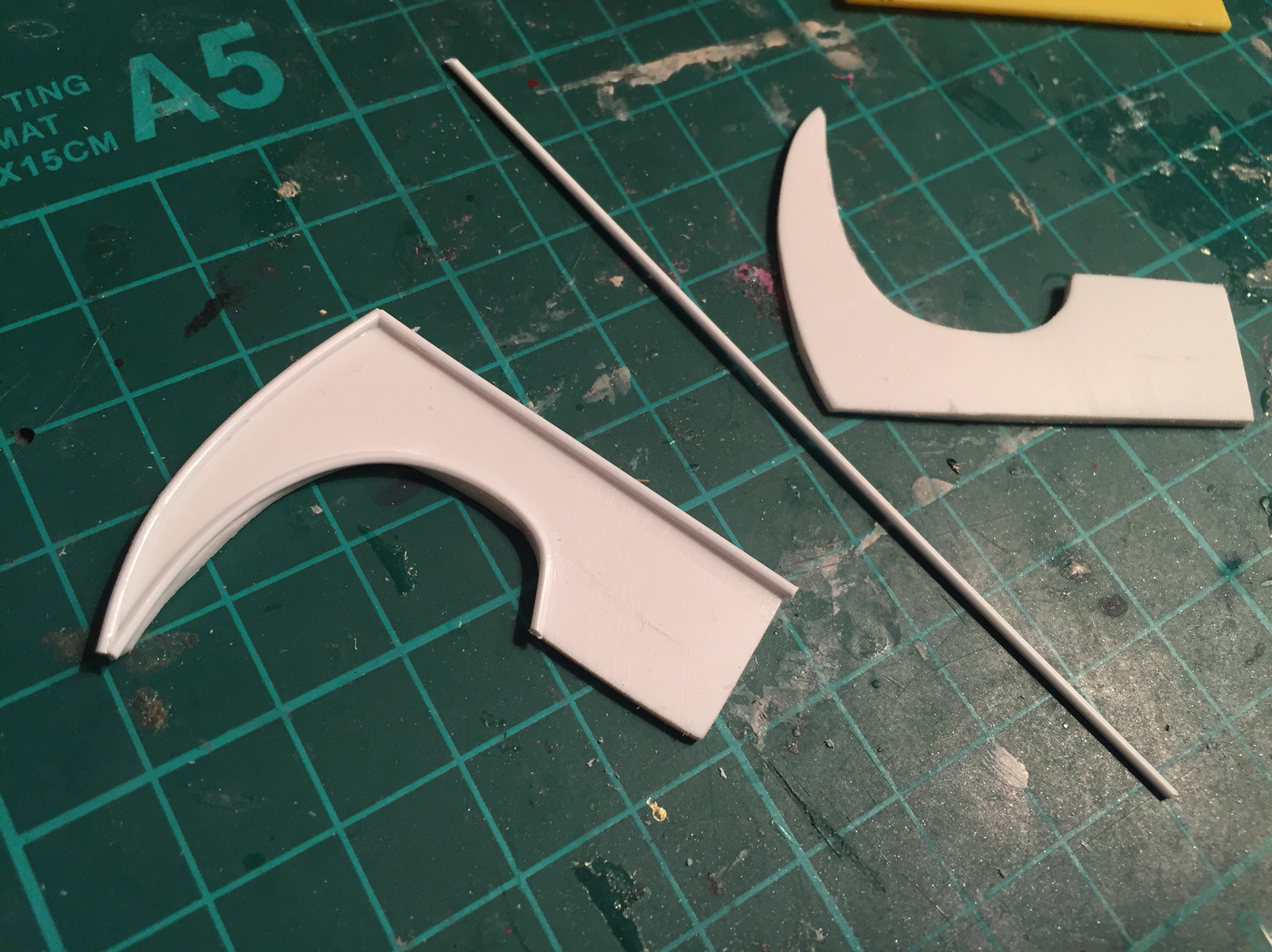 Then glued the sides to the back and fabricated a roof: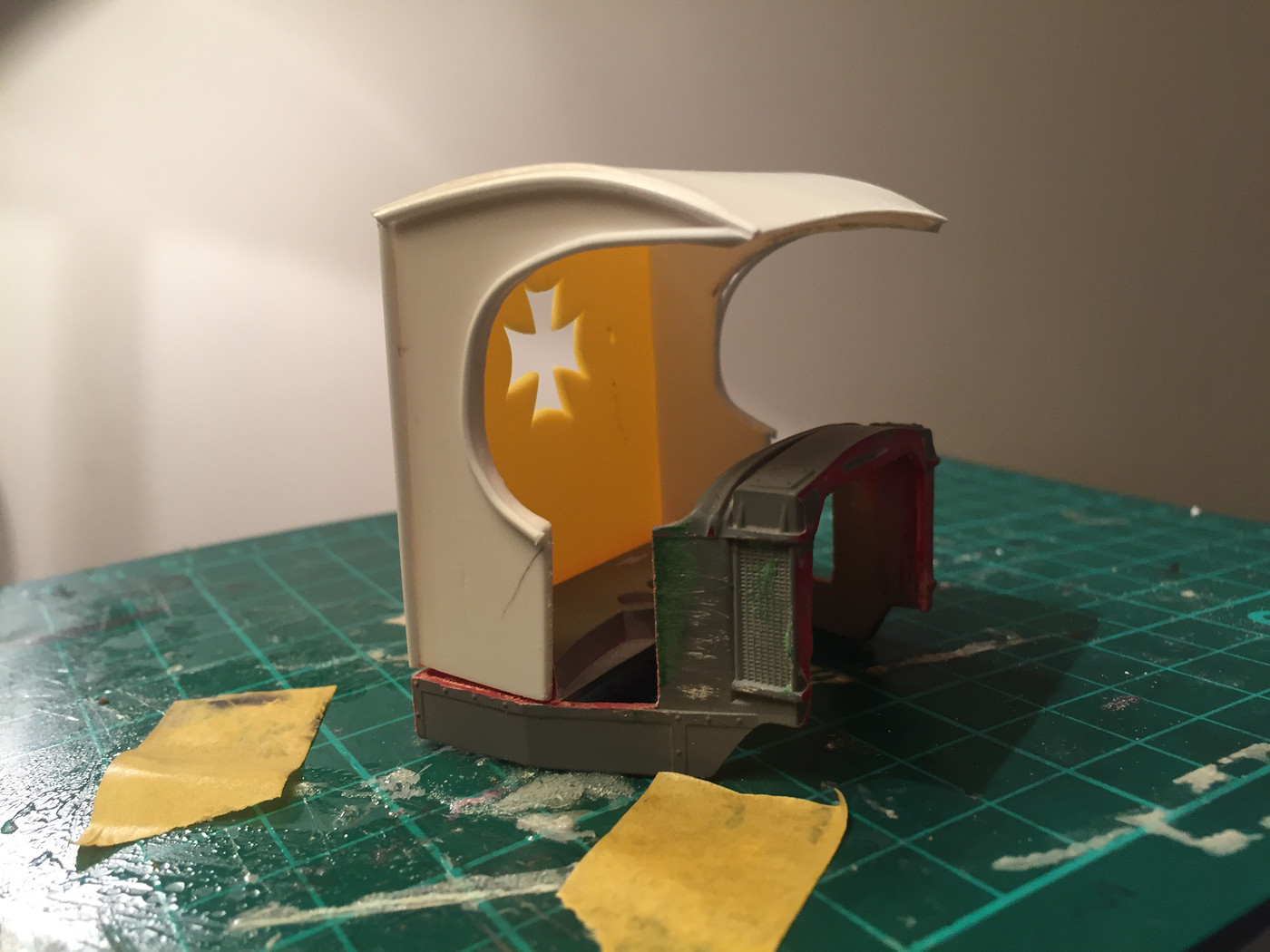 It's kinda starting to look like a thing!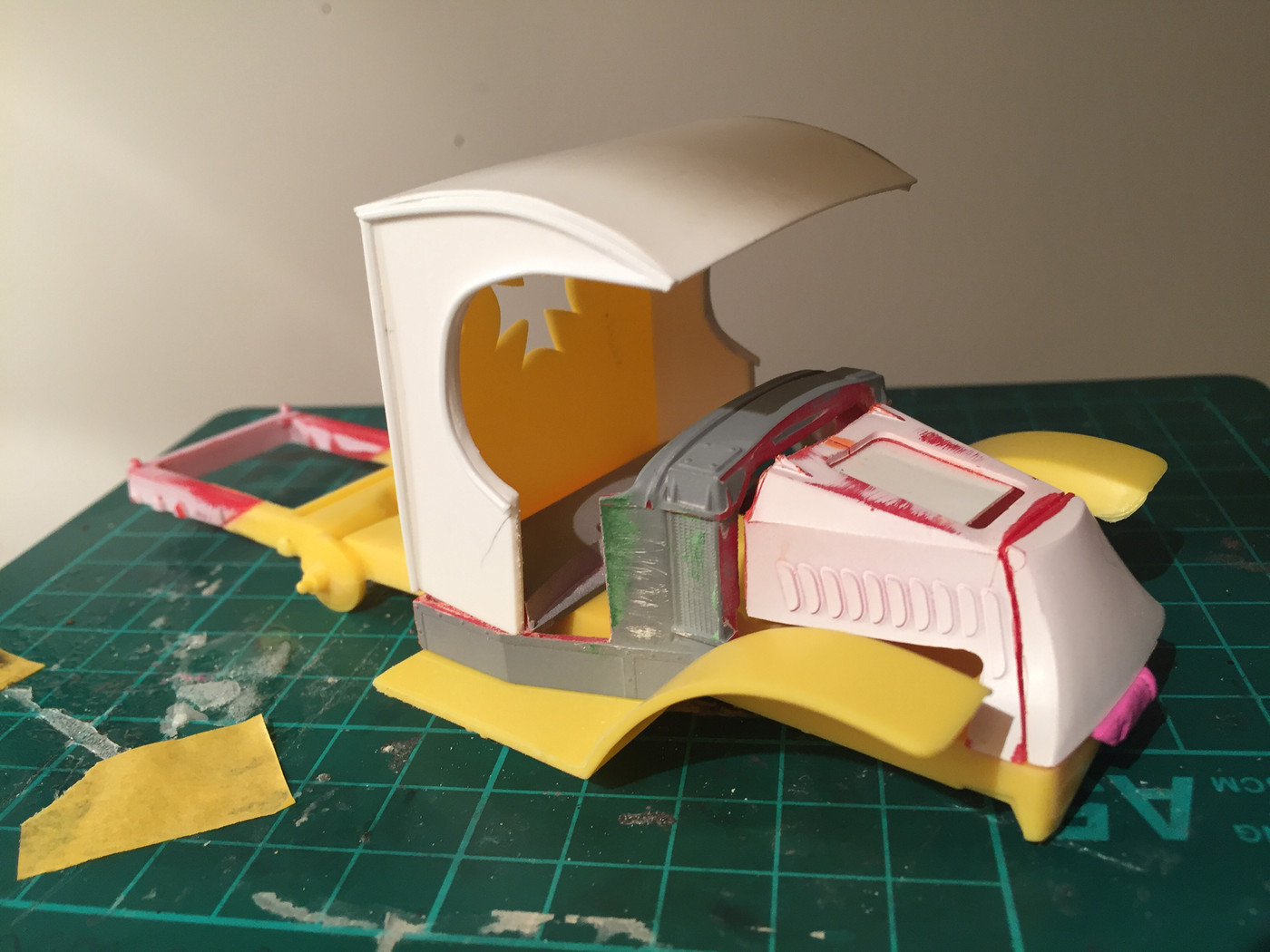 Not a GOOD thing, but a thing anyway...

More soon!