Post by kabdriver on Jun 24, 2019 14:00:29 GMT -5
I've had this thing on my shelf for probably 10 years now...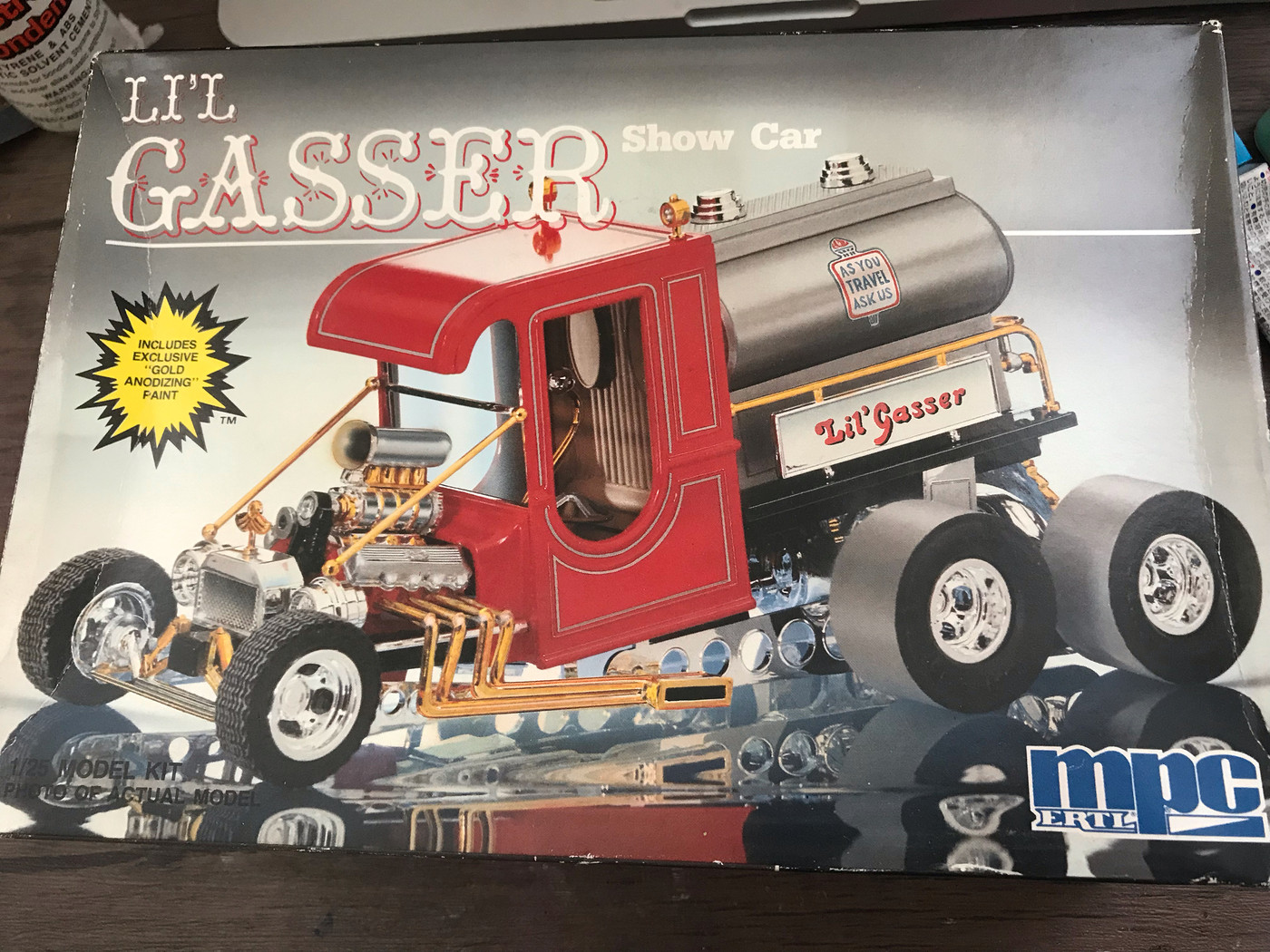 ...and while I've never much liked the box art for this issue, but I did enjoy the Li'l Hot Dogger that I just build so I pulled it off the shelf and started to think what I'd do differently to make it a little cooler. I definitely don't dig the gold chrome pieces, or those cheesy MPC front tires but the earlier issues of this kit had a cooler box art that inspired me to get going on it: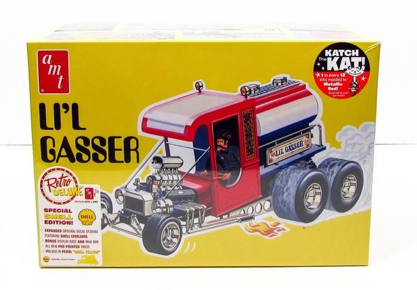 First up, I did some digging thru my parts boxes and found some better front tires: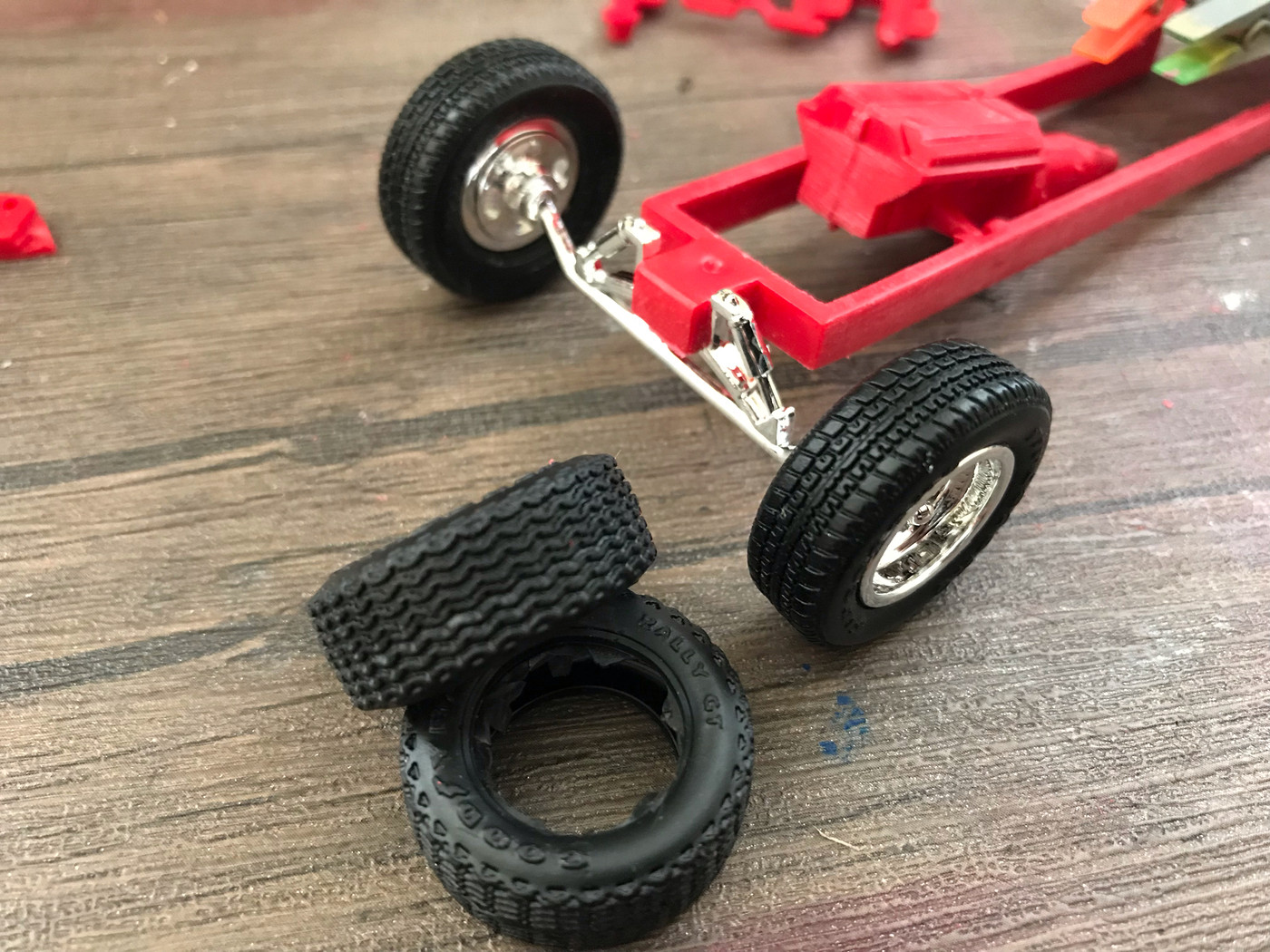 Not sure what these are from, but they beat those kit tires anyway! They're about a scale inch bigger than the originals, but I have a plan for that anyway...
Before starting on anything else I did the traditional first step of any build, gluing the engine halves together: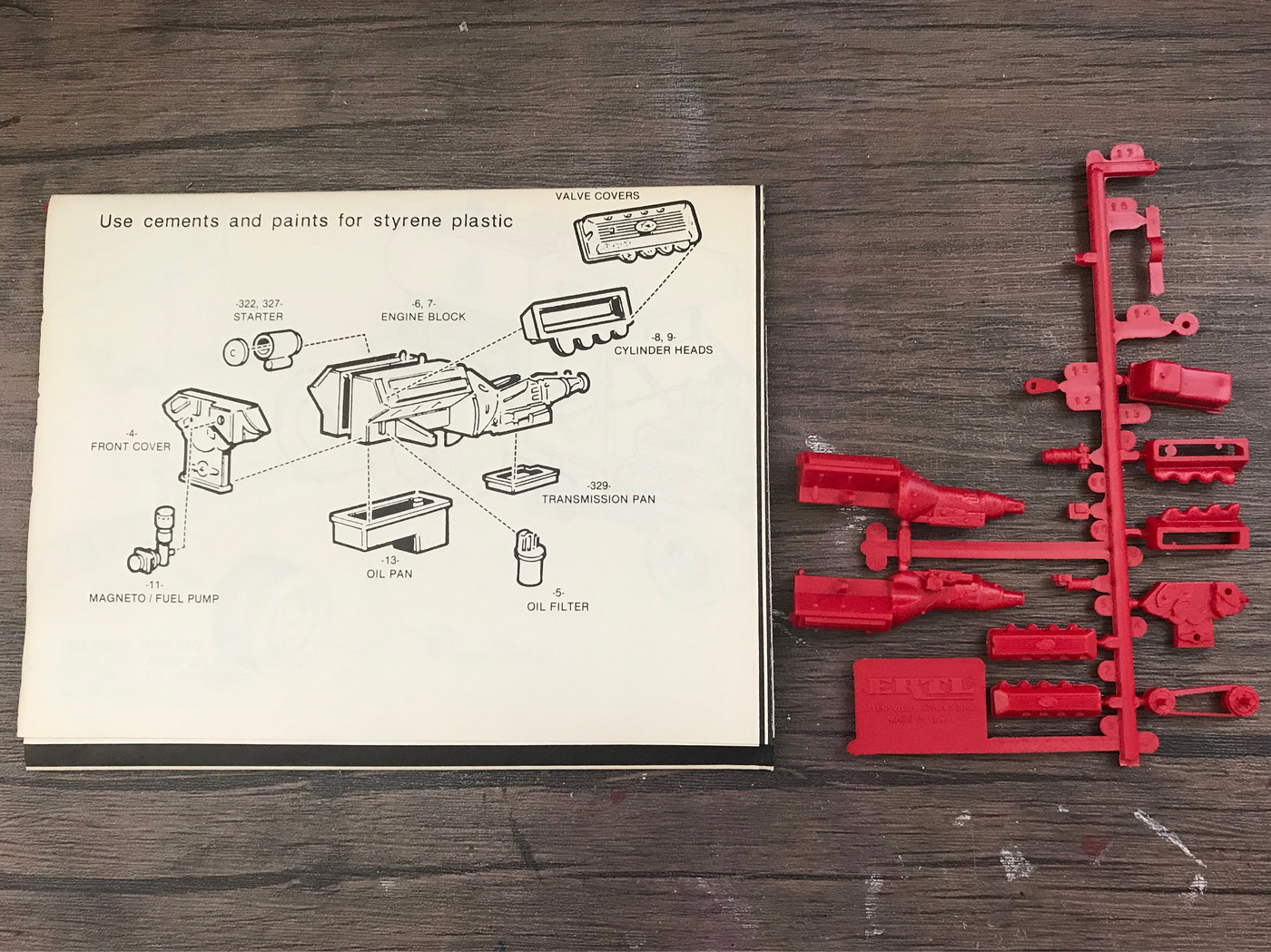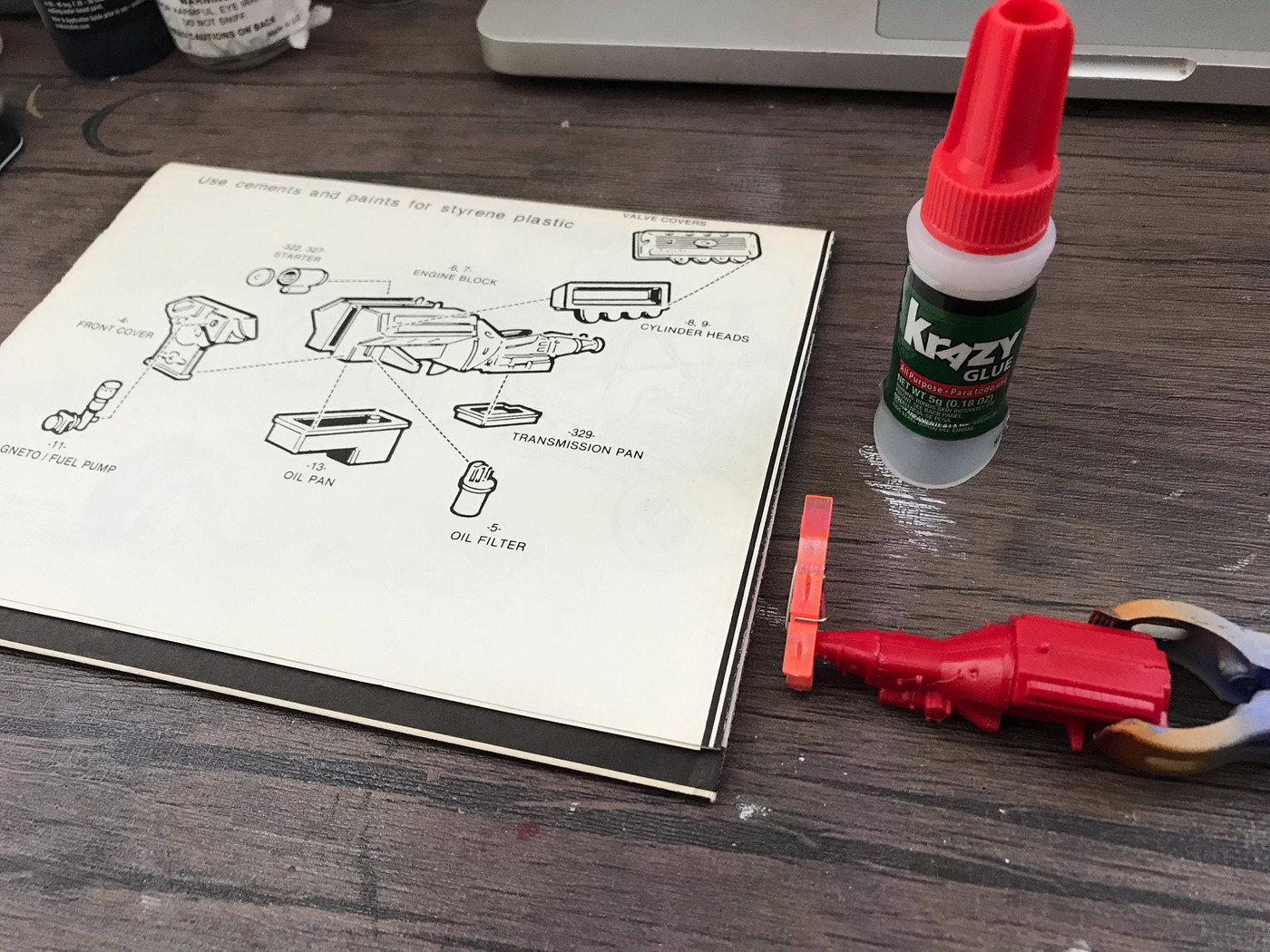 This kit comes with a Ford SOHC, which I'm looking forward to putting together - more on that later when I've actually done some work on it. I needed to get the block together so I could mock it up in the frame for the next step, so I got it as far along as I needed anyway...
Like all these big long kit frames there were some nasty sink marks along the outer edges, so I got them flat with my homemade popsicle-stick frame-side-sander: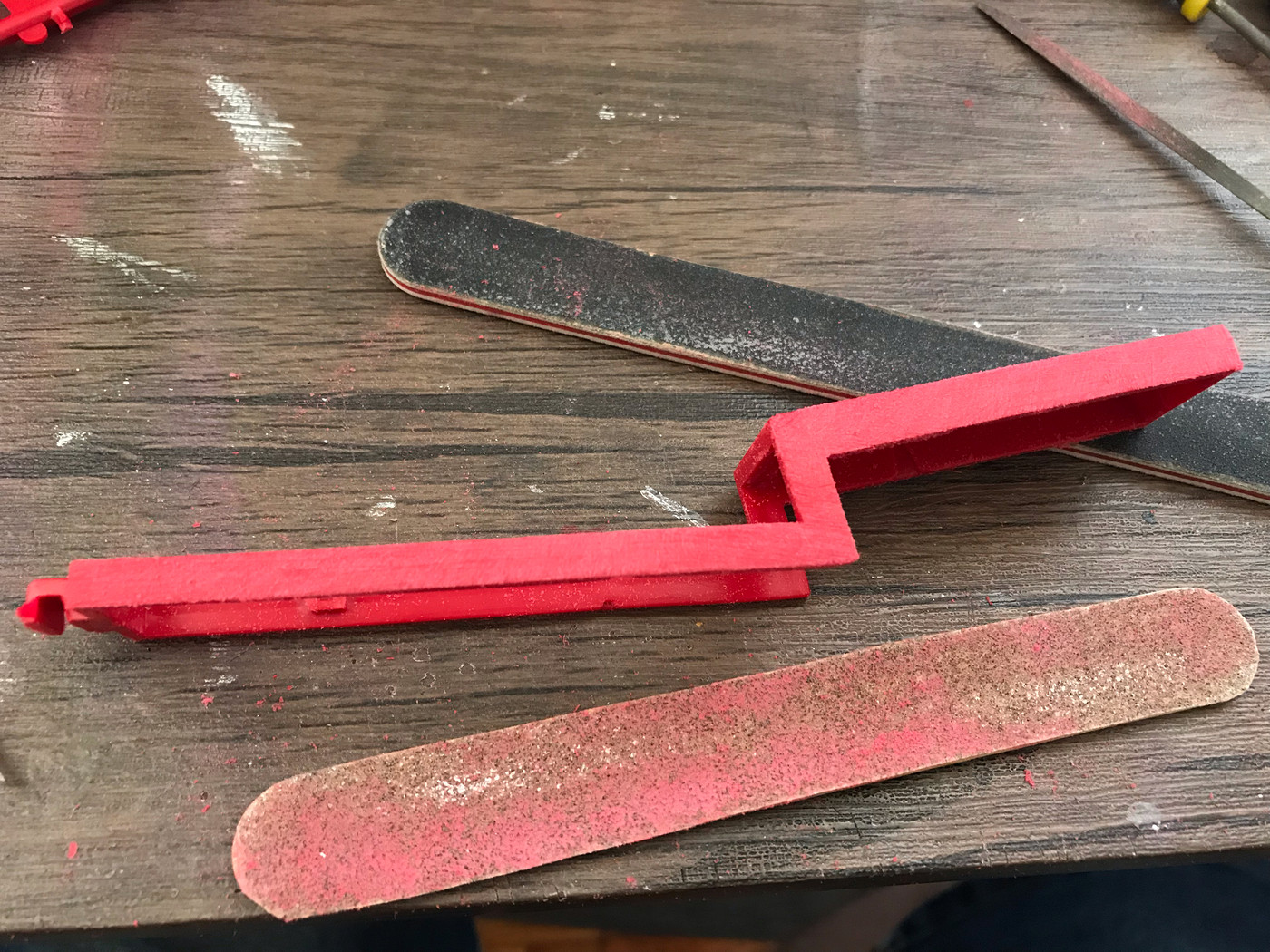 There were some prominent ejector pin marks in a couple of spots too, so I just cut a replacement piece to cover them up to save trying to sand in that awkward opening: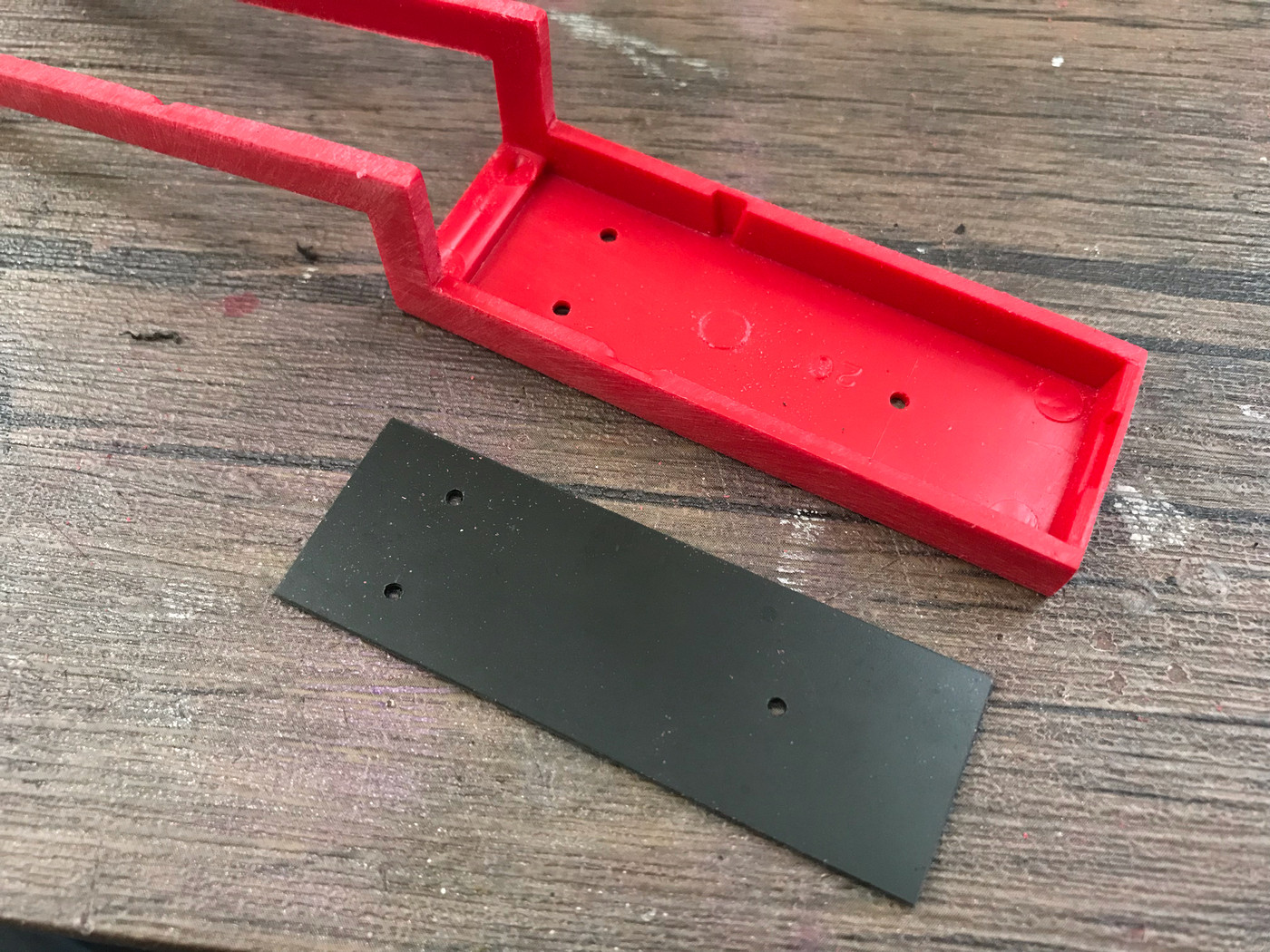 Much better!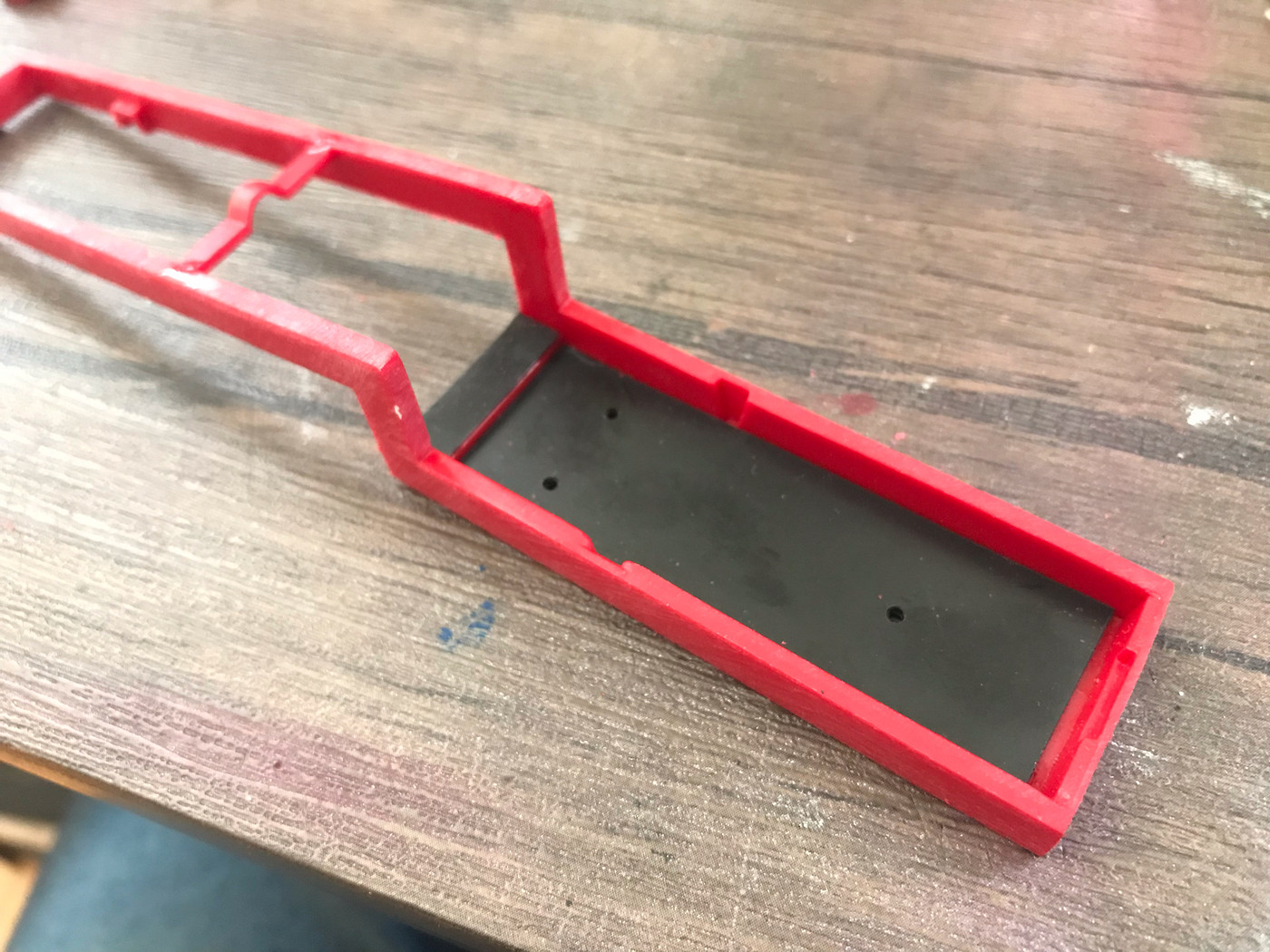 The bed needed the same attention, so I did the same to that too: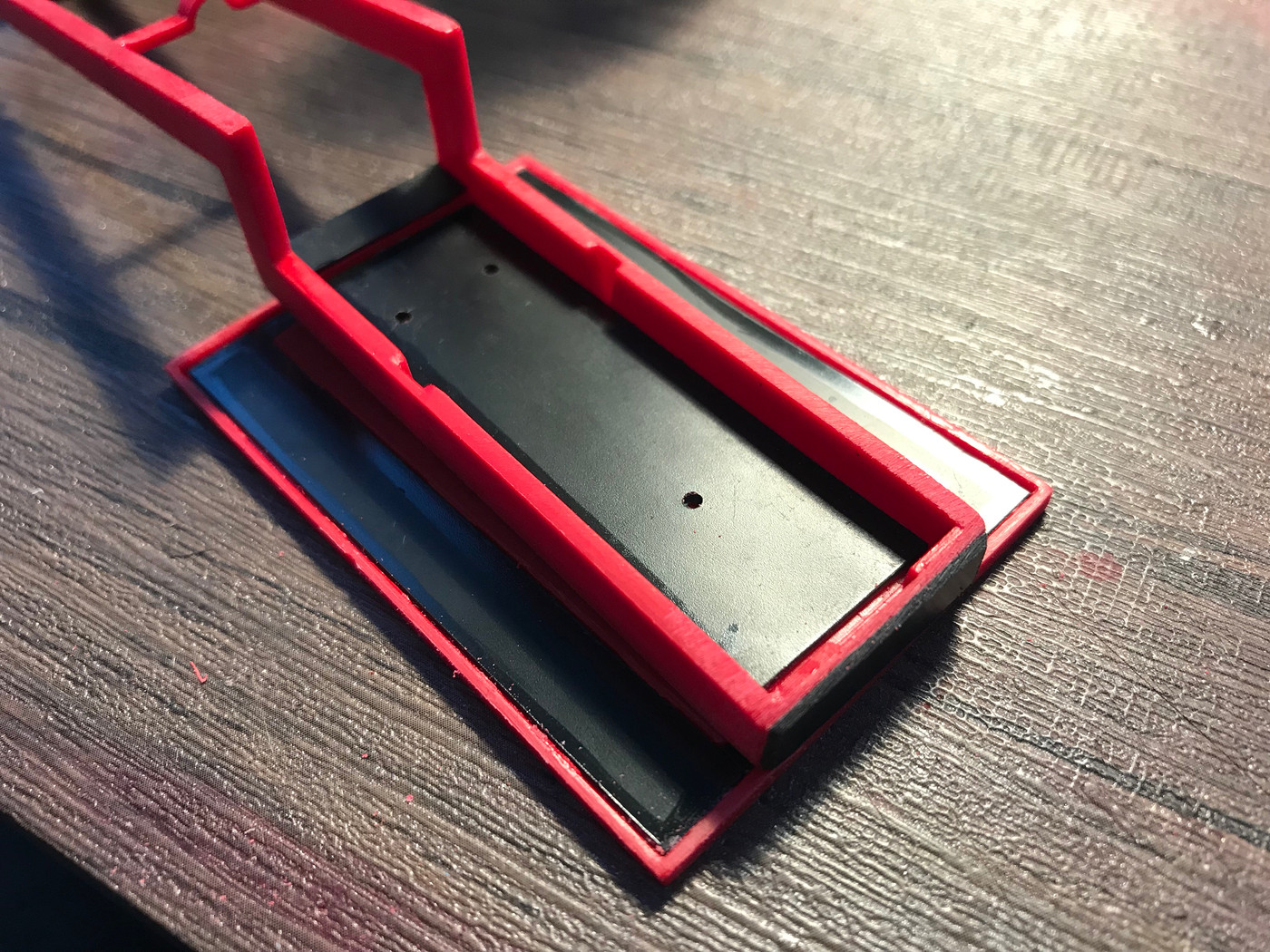 I wanted to drop the front of this thing in the weeds to give it a more aggressive look that how it comes out of the box: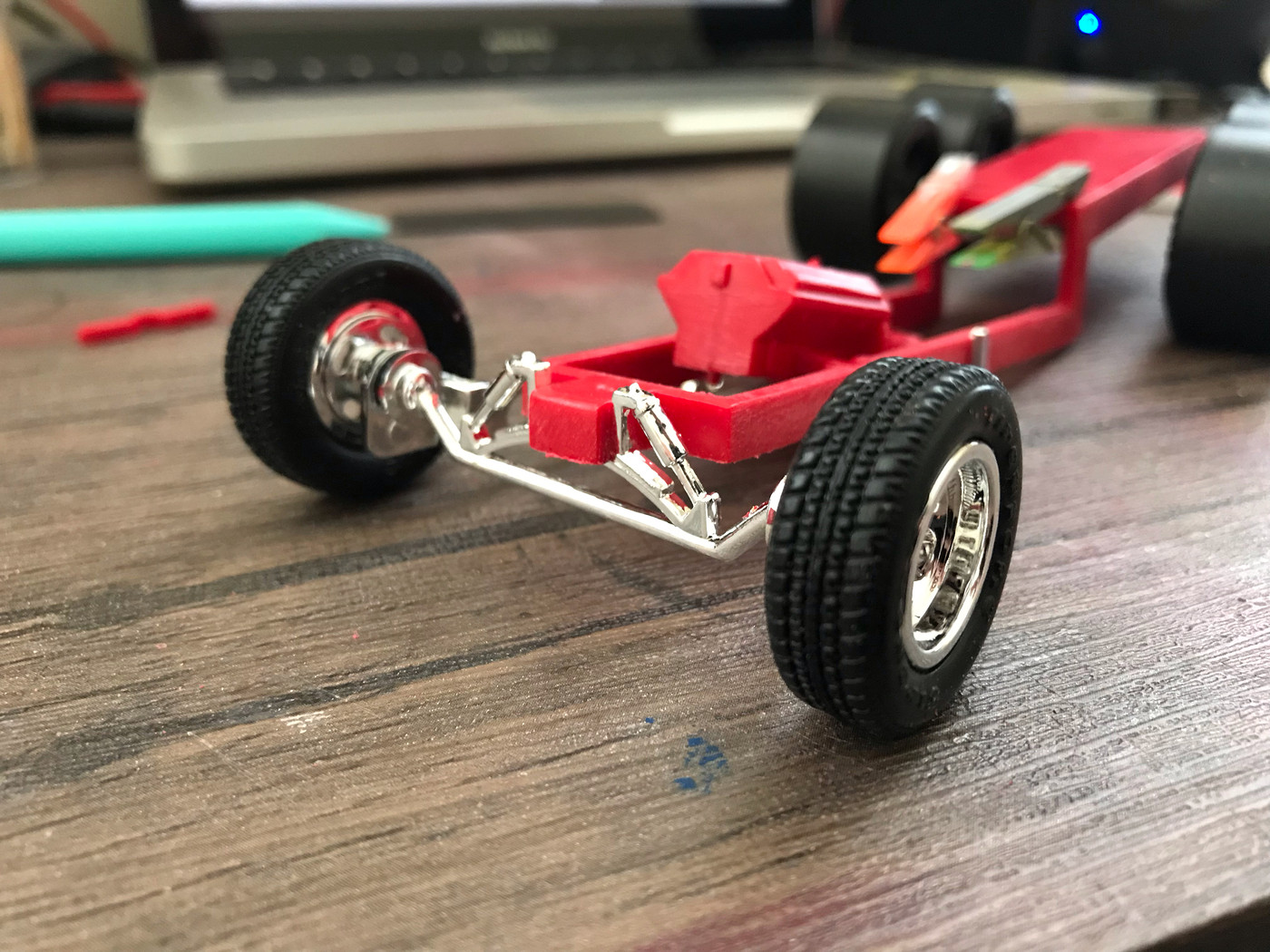 So I sliced off the spring perch and moved it up about 8 scale inches: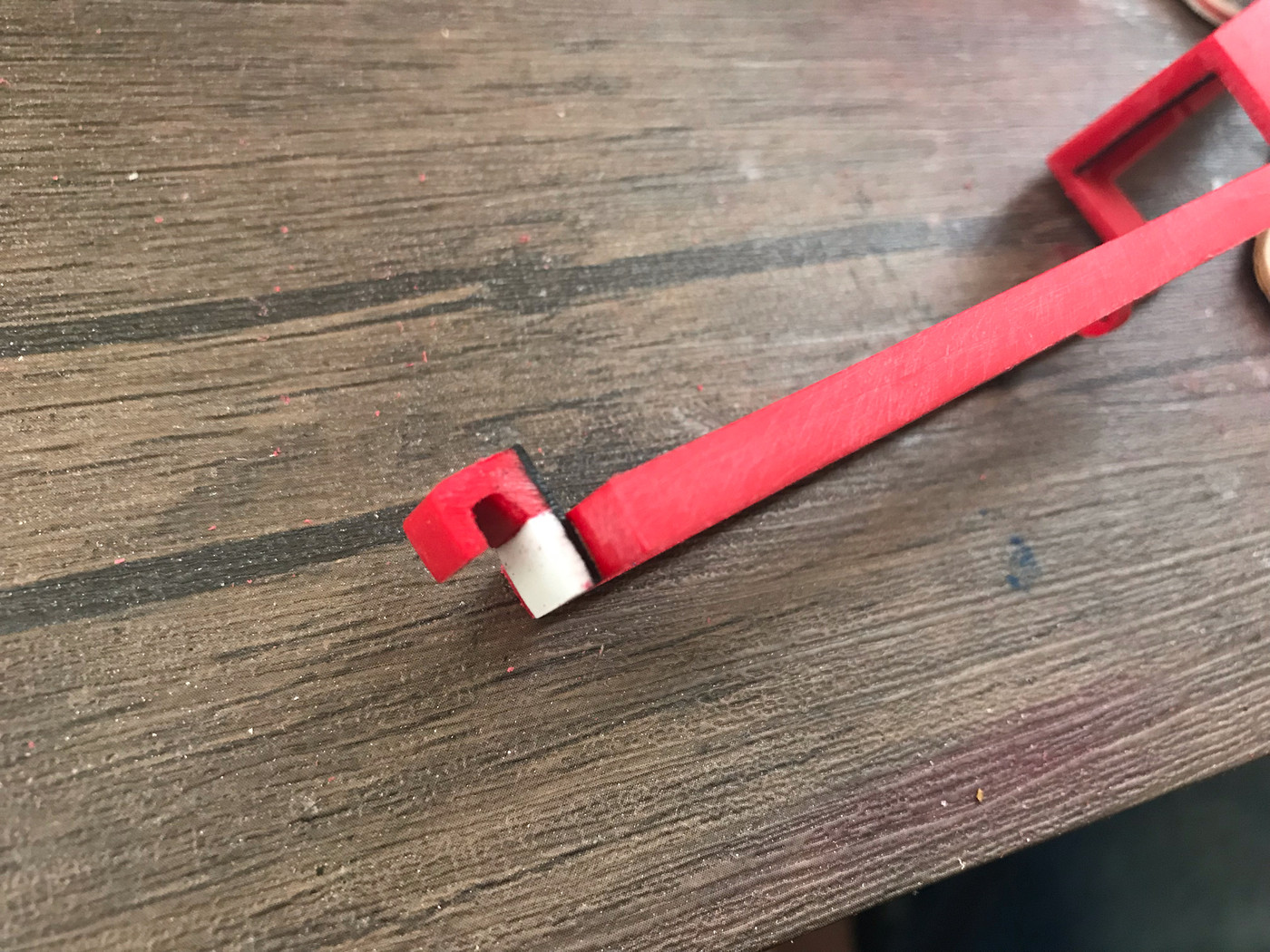 Now we're talking! Before...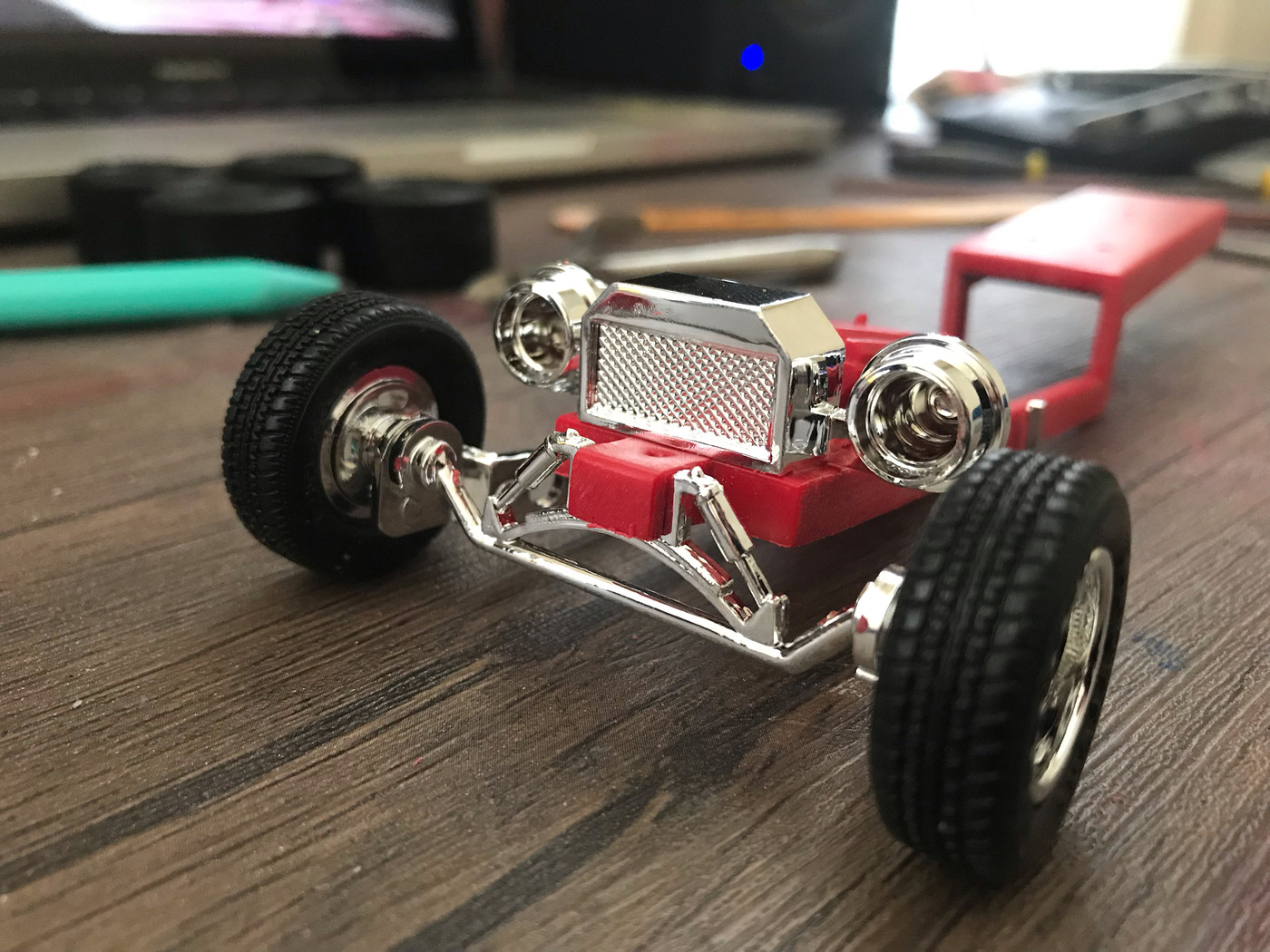 And after: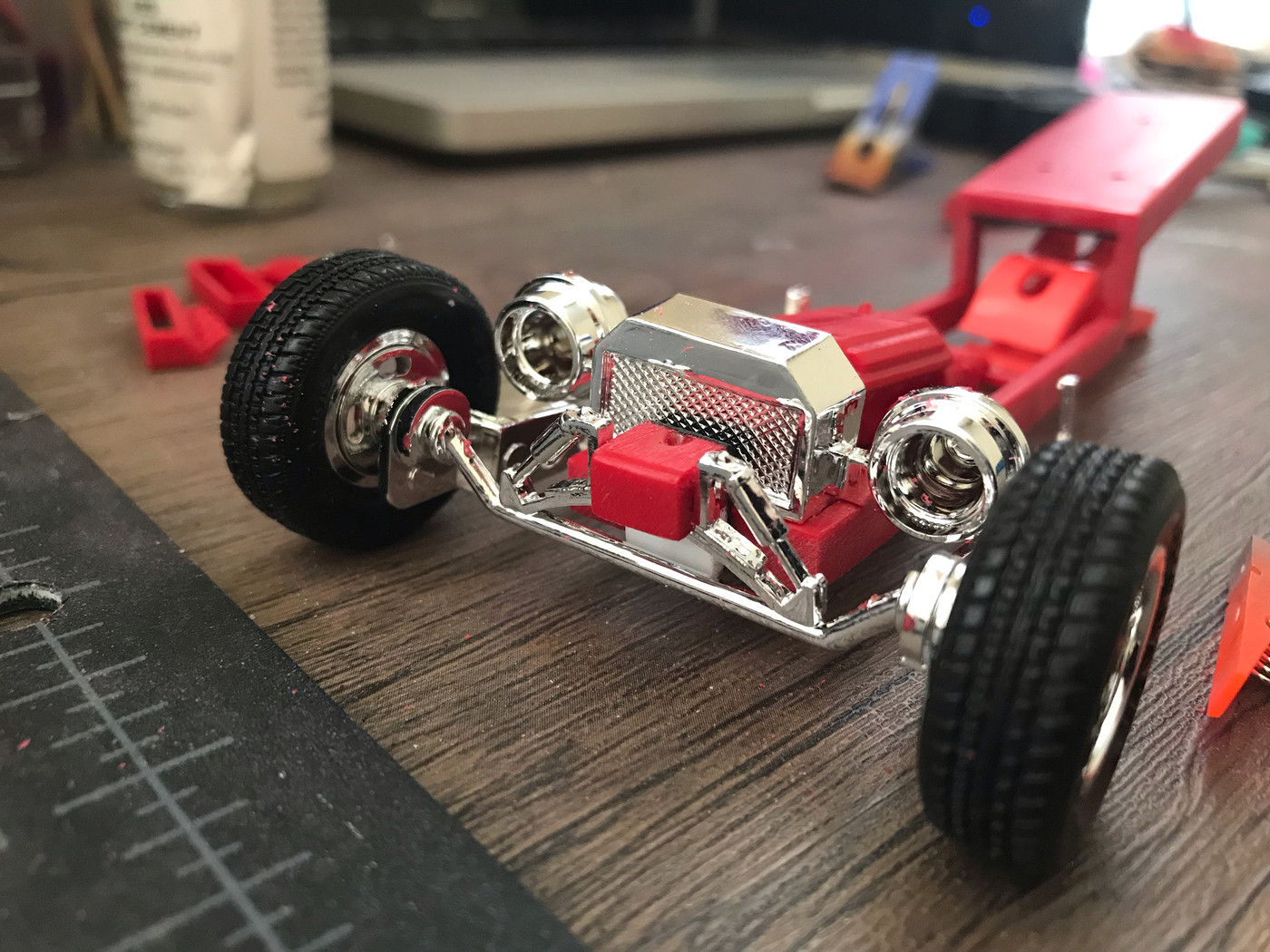 A quick mock-up of the chassis to make sure the rear suspension would still assemble and have all the wheels touch the ground: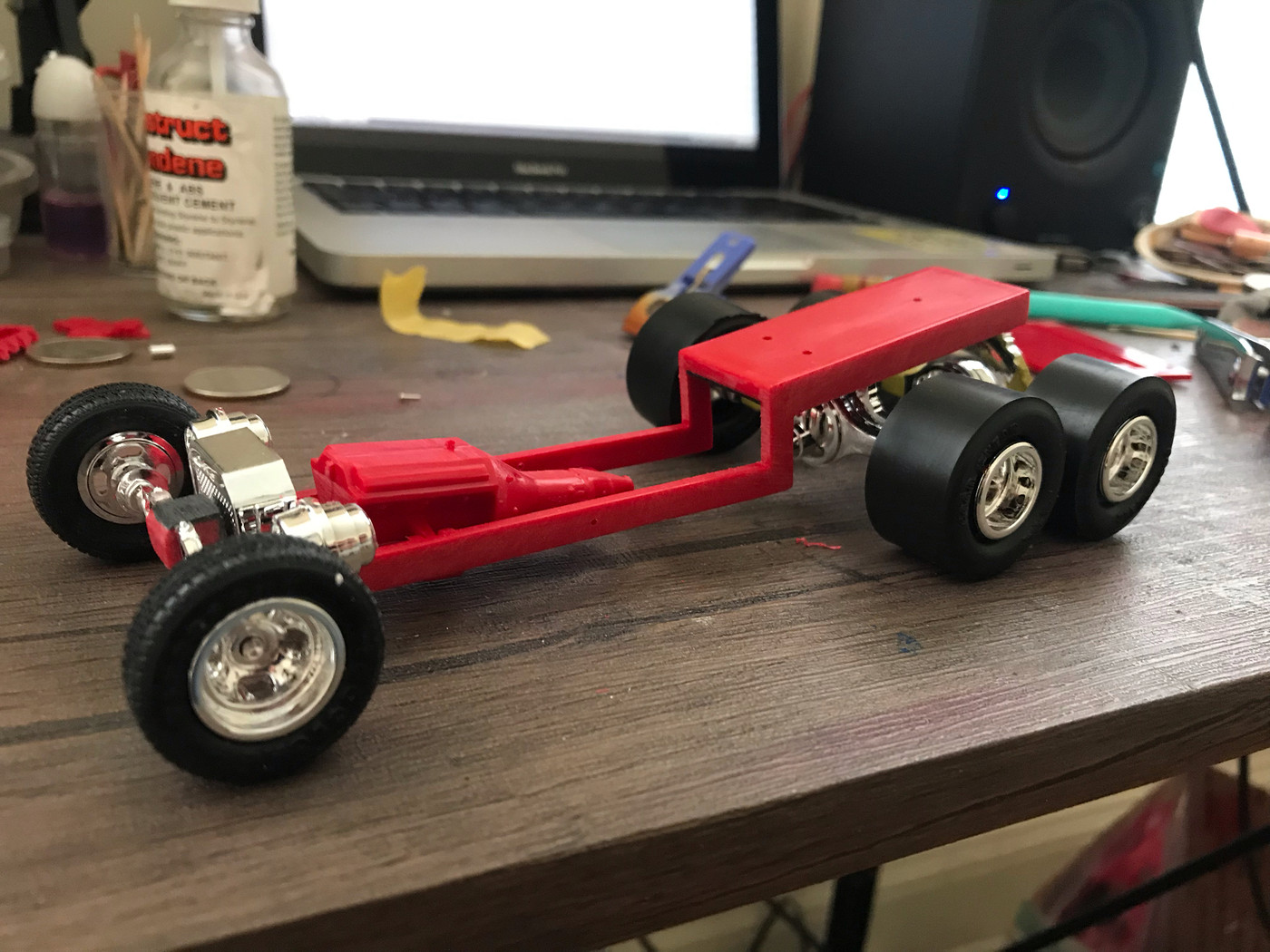 And once I knew that was going to work a quick mockup of the cab and tank to make sure that was all still going to fit ok too: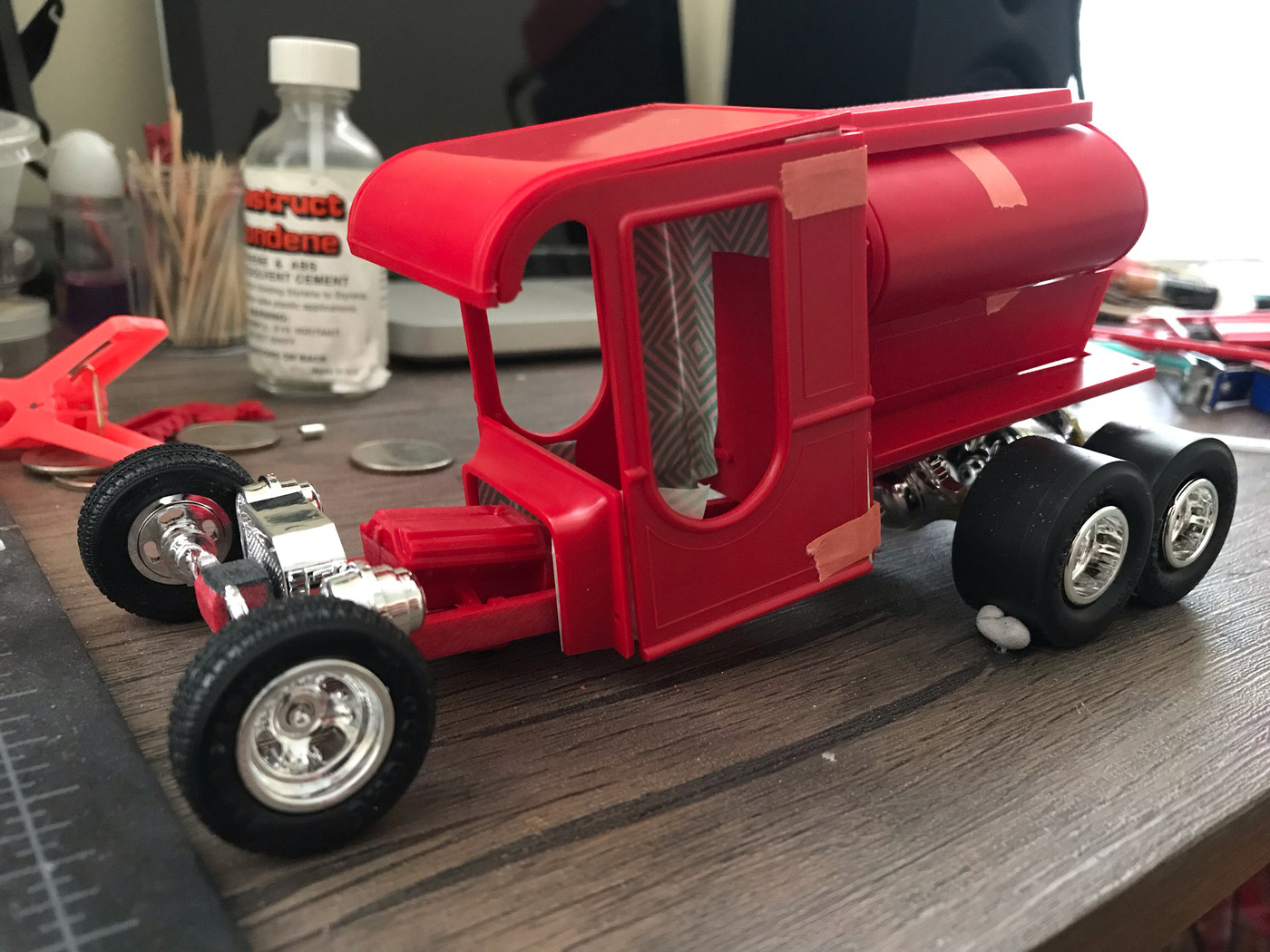 More soon!